Dr. Heyong He
Professor
Phone: (+86)21-3124-3916
E-mail: heyonghe@fudan.edu.cn

Professor He obtained his BSc degree from Fudan University (1980-1984) and then became a faculty member in the Department of Chemistry at Fudan University (1984-1989). He was a visiting scholar at Imperial College (1989-1990). After receiving his PhD degree from Cambridge University (1990-1993) he worked in the Department of Chemistry at Cambridge University as a solid-state NMR manager (1993-1997). From 1997 to 2000 he was a principal scientist of the Leverhulme Centre for Innovative Catalysis at the University of Liverpool. He returned to Fudan University as a full professor of physical chemistry from 2000 and was awarded the Distinguished Young Scholar of the National Science Foundation of China.
Professor He's research is mainly focused on the heterogeneous catalysis and solid state NMR, in particularly light alkane and CO2 activation and functionalization, acid catalysis, selective hydrogenation, solid-state NMR study of reaction mechanisms and preparation of novel nano-materials for catalysis. He has more than 280 papers published and 9000 citations by others. He serves as editorial board members for a number of scientific journals, including Journal of Molecular Catalysis A: Chemical from 2004.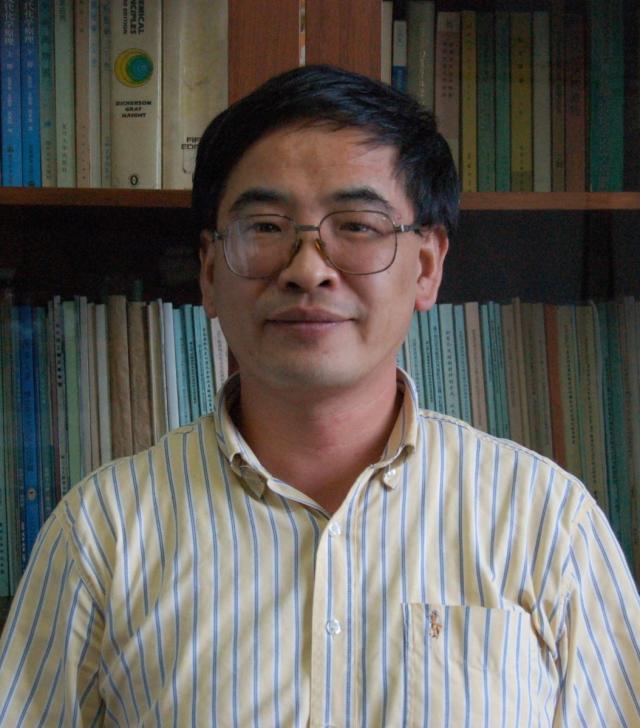 Dr. Bin Yue
Professor
Phone: (+86)21-3124-2779
E-mail: yuebin@fudan.edu.cn
Professor Yue obtained his BSc, MSc, and PhD degrees in Chemistry from Fudan University in 1988, 1991, and 1994, respectively. In 1998 he worked as a postdoctoral fellow in Professor Toshihiro Yamase's group in Tokyo Institue of Technology. In 2000, he became an associate professor at Fudan university, and was a professor since 2005.
Professor Yue's research is mainly focused on synthesis, structure, and catalysis of polyoxometalates and nano transition metal oxides. He has more than 120 papers published and his teaching work includes General Chemistry, Inorganic Chemistry, and Inorganic Synthesis.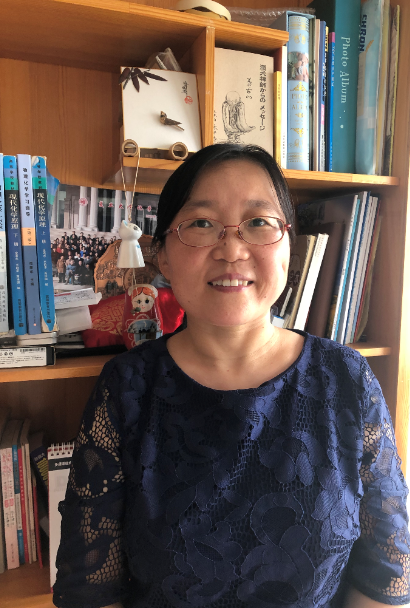 Dr. Xueying Chen
Associate Professor
Phone: (+86)21-3124-2978
E-mail: xueyingchen@fudan.edu.cn
Associate Prof. Dr. Xueying Chen was graduated from Department of Chemistry, Qufu Normal University, Qufu, China with a BSc degree in 2001 and obtained her PhD degree from Fudan University in 2006. She was awarded for excellence in Ph.D researches (best Ph.D thesis of SHANGHAI in 2007). After her PhD courses, she became a lecturer in Department of Chemistry in Fudan University in 2006 andthen was promoted to Associate Professor in 2012. She gave lecture courses of Physical Chemistry, General Chemistry, Experiment of Physical Chemistry and Experiment of General Chemistry. From 2008 to 2010, she went to France to do the post-doc study in the University of Caen (LCS-ENSICAEN). Her main research field is the synthesis of novel catalytic materials and heterogeneous catalysis, in particularly selective or enantioselective hydrogenation, controlled synthesis of nanocrystals with different shapes or pore structures. She has published more than 30 papers in SCI journals and more than 400 citations by others.
Lulu He
PhD Candidate

E-mail: 14110220027@fudan.edu.cn

Meiyin Wang
PhD Candidate

E-mail: 14110220018@fudan.edu.cn
Daofeng Huang
PhD Candidate

E-mail: 16110220014@fudan.edu.cn
Chang Liu
PhD Candidate

E-mail: 17110220092@fudan.edu.cn
Jining Shang

PhD Candidate

E-mail: 18110220054@fudan.edu.cn
Hongxin Ding
PhD Candidate

E-mail:19110220065@fudan.edu.cn
Jinwen Zhang
PhD Candidate

E-mail: 19110220077@fudan.edu.cn
Qingying Yao
PhD Candidate

E-mail: 20110220109@fudan.edu.cn
Xin Chen
MSc Candidate
E-mail: 18210220034@fudan.edu.cn

Rui He

MSc Candidate
E-mail: 20210220037@fudan.edu.cn